This Magical Child Art Chart makes a colorful addition to any child's room. It has often been ordered as a gift for new Moms! The child's Sun Sign character appears in the center of the chart, and his or her name is printed just above the chart. The Sun Sign poem from the book, "Your Magical Child," is printed just below the chart.
The mats for this chart must be custom cut, and are available only in white with a thin black reveal, as shown in the sample image. The Matted Art Chart includes a backing, and will come in a clear plastic protective sleeve. You can easily remove the sleeve and then place the matted art into any standard sized 11″ x 14″ frame.
With the chart, you'll receive a second sheet of paper that lists all of the planetary positions by sign and house in the child's chart. The aspect combinations stated by specific aspect , are then also arranged into three groups: conjunction, soft aspects and hard aspects. Also included is a breakdown of the chart positions by element, mode and polarity, with a designation of the most dominant sign in the chart, and the closest planet to an angle. This astrological information is specifically keyed to the "Your Magical Child" book so that if one has the book, one can then quickly look up all the interpretations that apply to this particular child. "Your Magical Child" has just recently (October 2011) been published in an Expanded 3rd Edition.
Since this Art Chart is keyed to the book, it includes only those features that are in the book. No extra bodies can be added to it. The chart will have standard planets only: Sun, Moon, Mercury, Venus, Mars, Jupiter, Saturn, Uranus, Neptune and Pluto.
The Magical Child book was written and illustrated by Maria Kay Simms, and Maria has also designed its spin-off Art Products. These include the Magical Child Note Cards, and the Your Magical Child Pictures. See these products, too, elsewhere on this website!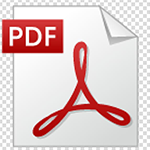 PDF Product Sample