Astro's best-selling report is a day-by-day planning guide which delivers valuable insights into the upcoming trends in your life. Discover what kinds of opportunities and experiences are likely as the planets transit the houses of your chart and make aspects to your natal positions. Long term and day-by-day transits are interpreted (including dates when aspects are within orb and exact), as well as the significance of each New Moon, Full Moon, and Eclipse. Learn best times to pursue opportunity, how to focus energy in challenging periods, and the power of your choice!
Please add a note to your order, saying which month you want the report to start.
Available as full 12 month report, 1 or 6 month report, and a concise 12 month report.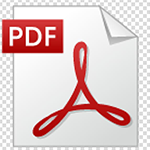 PDF Product Sample